A Back to Nature sign communicates the homeowners' pride in their domain, that their property of any size is a treasured estate. It means our design team and skilled artisans have recently worked on-site, transforming the landscape with a spectacular pool, heirloom stone wall, peaceful patio or lush garden that delights through the seasons. Long after the signs have come down, though, the Back to Nature stamp of excellence shines through in the harmonious environment that was established, and that we often help maintain over time.
Our luxurious handiwork can be found throughout New Jersey. In autumn of 2021, we celebrated several properties in Montclair that showcase Back to Nature's artistic touch. Take a look at them below, and give us a call to give your home a BTN glow-up.
Home A: Transformation Front and Back
BTN worked closely with the homeowners to balance the front grounds with plantings and masonry, and to optimize the backyard space with a pool and terraced gardens.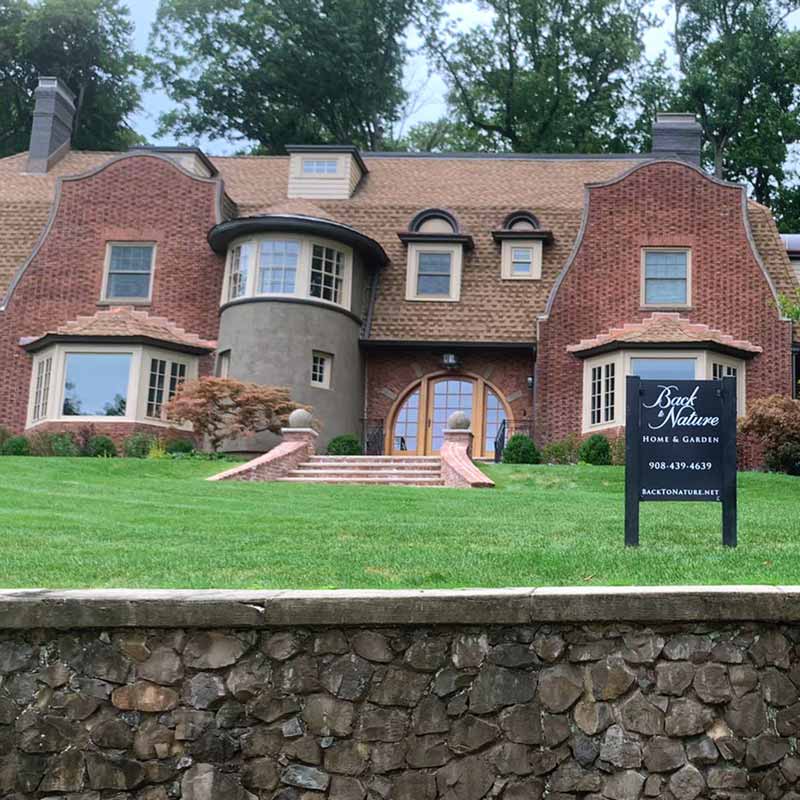 Home B: Pool, Patio + Living Wall
"While respecting our traditional home, Back to Nature gave us the modern aesthetic and unique pool we were looking for," says homeowner Bob Silver.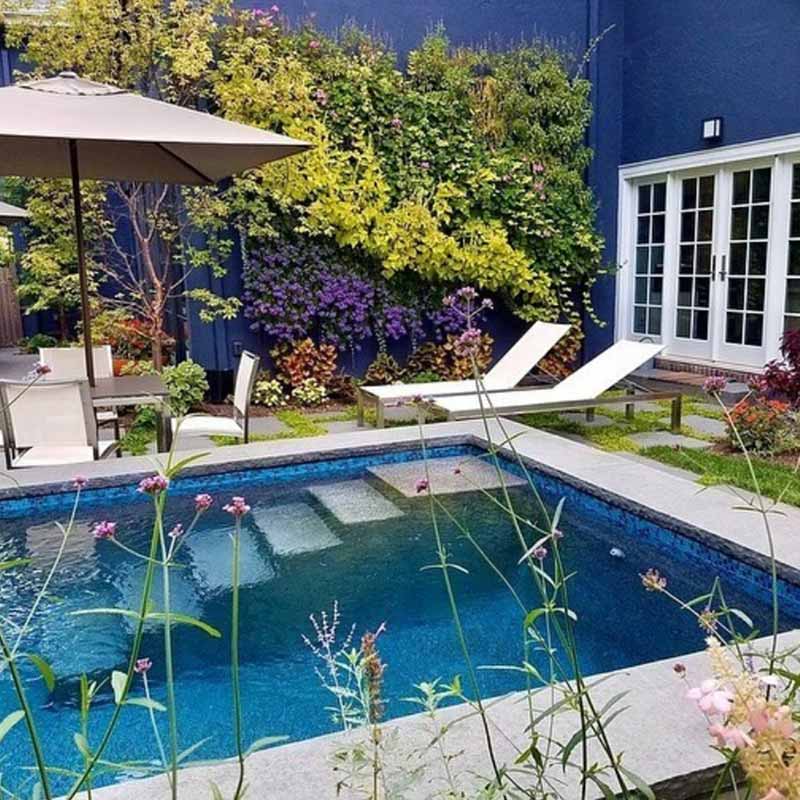 Home C: Hedges with Curb Appeal
"Back to Nature's creative design and diligent installation made our project fun and our yard a place that my family loves" says homeowner David Placek.